16
Jan
WHO IS CHARLIE?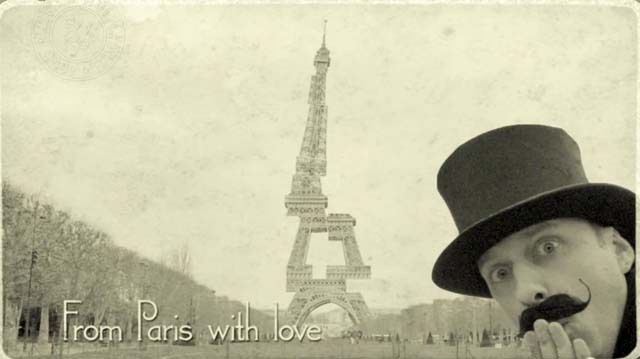 worLds from the net....
Email:
What is happening in France now is unbelievable.
Shalom.
Charlyne


REBUILDING THE CONSCIOUSNESS OF A GENUINE PEOPLE OF GOD
WHAT IS IN THE NAME "CHARLIE"?

The stupendous response of the French population and of the world at large to the tragic events France was confronted with in the last few days is partly accounted for by the highly symbolic character of the victims targeted, representing freedom of opinion, peacekeeping and Jewishness.

Even the philosopher Bernard-Henri Lévy had to admit that there was something of a mystery about the event. It seemed as if an invisible hand had humorously planned the dreadful scenario, as if cartoonists had been chosen to make fun of those who used a holy Name to serve their own ghastly purposes. The heart of the matter went largely unheeded: Who is G.d, and what is so-called atheism?

The key to the solution of our present world predicament was provided when Hugh Schonfield, the first Jewish translator of the New Testament into English, had been called to create a nation devoted to service, mediation and exemplarity on behalf of that invisible hand. Before the Second World War, in an altered state of consciousness, he had distinctly heard Isaiah's prophetic words:
NOT BY POWER, NOT BY MIGHT, BUT BY MY SPIRIT.

G.d, or whatever we call Him, is not short of humour. And His humour prevailed throughout the tragic events that occurred in France. All of a sudden, "Charlie" became a household name.
Now, while being the name of a comic Jewish movie actor, "Charlie" is also that of Israel in Hebrew, when its letters are rearranged kabbalistically, as was pointed out to me by a Facebook correspondent.
God had chosen cartoonists to deliver kabbalistically a message men find more comfortable to ignore, namely that religious institutions have used His name for their own purposes. Mahomet, Jesus or Moses, reputed to be His prophets, had been degraded by those whose deeds had debased the holy Name.

Who is God?

"I am who I am", was His answer in the Bible. We can know no more. G.d speaks metaphorically to those who have ears to hear Him. There is no use for Him to repeat ceaselessly what is stated plainly in the Book, no need to give pearls to the swine. G.d is no fool. He is the unpredictable G.d of Quantum physics, the G.d of Intelligence and Free will. Above all, He is LIFE.

And without HIM, who are we?
Charlyne


Charlie <=> ישראל <=> שארלי <=> Israel
"We are all Charlie = we are all Israel"